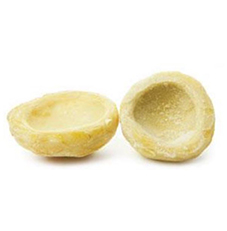 Medium Artichoke Bottoms
Portions 10 (2.2 lb)
Item #40204
Grown in Egypt, these artichokes are preserved by individually quick freezing to retain texture and flavor of the fresh produce.
Request more info
SHELF-LIFE: Store in freezer below 0°F (-18°C). Keep frozen until ready to use. Do not thaw and refreeze. Unopened bags can be stored for 24 months.
DEFROST: Microwave - Place frozen artichokes with 2 tablespoons of water per serving in a microwave-safe dish covered with clear plastic wrap. Heat for 6 to 8 minutes. Stove Top - From the frozen stage, blanch in salted water for 15 to 20 minutes. Refresh in ice-water and drain. Season to taste.
CERTIFICATIONS Kosher. GMO-free. All Natural.