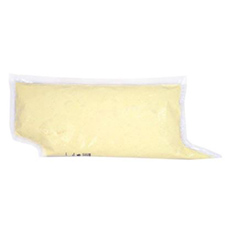 Creme Anglaise
Portions 5 (2.2 lb)
Item #69021
Crème anglaise is then ready to use, pour on dessert or use in your pastries.
Request more info
SHELF-LIFE: Store in freezer below 0°F (-18°C) during 12 months. Do not thaw and refreeze. After thawing, keep refrigerated between 32-39°F (0-4°C) for 2 days (bag unopened). Once opened, must be consumed within 24hours, refrigerated.
CERTIFICATIONS GMO free.