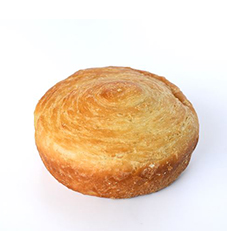 Croissant Bun
Portions 100 (2.9 oz)
Item #58119
Fully baked croissant bun. Great for burgers or any breakfast items.
Request more info
SHELF-LIFE: Store in freezer below 0˚F (-18˚C) during 6 months. Keep frozen until ready to use. Do not thaw and refreeze. Can be stored refrigerated at 39˚F (4˚C) during 2 days.
DEFROST: Thaw and serve.
CERTIFICATIONS SQF certified. Kosher certified. Non GMO.